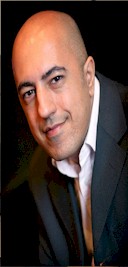 Did you ever wonder why it is so hard to GROW your business cost-effectively?
Are you frustrated trying to reach the NEXT level!
Imagine what it would be like if you could control the growth of your business as fast or slow as you wanted – in essence establish a profit faucet that you had complete control over.

Imagine what it would be like if you had all the customers you could handle.
Imagine what it would be like if you could implement a systematized approach to your marketing efforts that would increase leads, attract new customers, develop repeat business, and make you more money.
Definition of Joint Venture Marketing
It is not your fault that you aren't well versed in proper small business marketing, because nobody ever told you what the critical components were of business marketing. Nobody ever explained that the definition of joint venture marketing is using partners to get/refer a customer or prospect that has a need, to know, like, and trust you and ultimately choose your company for the product or service you sell. So, you just followed what most other business owners do which is not much of anything or you tried to copy the Fortune 500 Companies that have millions of dollars to spend on marketing and advertising.
So, how do you implement a powerful joint venture marketing system that works?
Just click a tab below to find out how: